Welcome to BizShop - Your Success Shop!
If you're not having fun, you're just not doing it right!
Here at BizShop you'll find all kinds of resources for those interested in a life of freedom and adventure, a life as a self-employed person. Our pages all use minimal graphics to make sure they load very quickly. We are currently working on many areas of the site - but please let us know if you find anything not working properly. Check back frequently to see other areas of the site as they are put back online!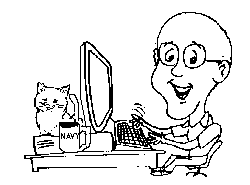 Besides the information and articles provided here, BizShop offers web design and webmastering services, consulting help for those either starting business or wanting to make theirs more profitable, and a great variety of other services. If you don't see something here you'd like - ask us!
For mutual success,
Steve Veltkamp
Make More Profits
With


Biz$hop
Your Success Shop
---
1713 E 3rd Street
Port Angeles WA 98362
(360) 452-2418
1-800-949-8029
Fax: 206-339-7206
success@bizshop.com
www.bizshop.com
---
Imagine there is a bank account that credits your account each morning with $86,400. It carries over no balance from day to day. Every evening the bank deletes whatever part of the balance you failed to used during the day. What would you do? Draw out every cent, of course?

Each of us has such a bank, it's name is time. Every morning, it credits you 86,400 seconds. Every night it writes off at a lost, whatever of this you failed to invest to a good purpose. It carries over no balance. It allows no over draft. Each day it opens a new account for you. Each night it burns the remains of the day. If you fail to use the day's deposits, the loss is yours. There is no drawing against "tomorrow". You must live in the present on today's deposits.

Invest it so as to get from it the utmost in health, happiness, and health. The clock is running. Make the most of today.
Marc Levy